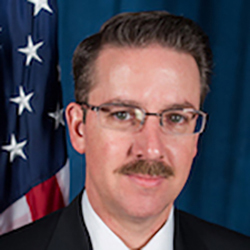 I wanted to take a few moments of your time to tell you about some changes in leadership in the association's board of directors.
Within the span of three weeks three board members resigned. One director resigned following acceptance of a position outside of government. Two other board members resigned as they strived to achieve the work/life balance that we all struggle to reach and maintain. I hope you'll join me in wishing continued success and happiness to Maria VanderKolk, Rachel Crist and Sabra Brown.
There is never a good time to lose nearly 30 percent of an association's leadership, but their departure came at a critical juncture as we transitioned association management companies, and formulated aggressive strategies for membership growth and engagement, improved technologies for association management, and marketing for the annual communications school and the Blue Pencil and Gold Screen awards.
I spoke with the remaining board members and reached out to members of the association for support and I am proud and pleased to report that our work continues unabated.
Our past-president, Kathryn Stokes has volunteered to chair the communications school committee and ensure the work associated with that massive undertaking remains on par and on schedule.
Per our bylaws, any vacancy on the board may be filled for the balance of the unexpired term by nomination of the president, and with concurrence of the board. I used this vehicle to nominate Scott Thomsen for president-elect, and the board concurred unanimously. Scott has ably served as our communications director and I am certain he will serve your needs well as our president elect.
Marisa Ellison, a former NAGC board member, graciously offered her time and expertise to help manage this year's Blue Pencil and Gold Screen Awards competition. Marisa has been with NAGC since 2006 and served as the association's Membership and Volunteer Director. Her talent and desire to serve will also help ensure the work associated with our highly regarded award program remains on par and on schedule.
Please join me in thanking Marisa, Scott and Kathryn for their service to the association and our profession.
I am reaching out to a few members to gauge their willingness and capacity to serve as the association's communications director. If you, or a government communicator you know, is interested in the position, please contact me at president@nagc.com. Similarly, if you have an interest in helping plan and manage the communications school or the Blue Pencil and Gold Screen awards competition, please contact me.
I have often said, and will continue to say, the strength of our association is our people – communicators like you who are dedicated to excellence in our profession. The events of the past few weeks are a clear demonstration of our strength. Thanks again to those who have taken on additional duties and thanks to all of you for your continued membership and engagement. Good luck to those competing in this year's Blue Pencil and Gold Screen awards competition and I hope to see each of you at the annual communications school in Crystal City!
Sincerely,
Chris T. O'Neil
President – National Association of Government Communicators