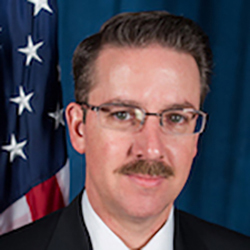 As president of the National Association of Government Communicators, I spend a lot of time talking about what isn't going well in the world of government communications, not because there is so much that needs improvement, rather, because the state of discourse in our nation lends itself to that discussion with the media and the public we serve.
I'd like to take some time now to instead speak of the dedicated and selfless work of government communicators throughout what has been a challenging, if not harrowing, year.
At times it felt as though all of California was ablaze. According to CAL FIRE as of Dec. 2, there have been 6,228 fires that have consumed 876,225 acres in 2018. The Camp Fire is currently listed as the deadliest wildfire in California, having claimed 85 lives and destroyed more than 18,800 structures, as the investigation and recovery efforts continue. And that was just one fire. The Hill and Woolsey fires brought the totals to more than 254,800 acres burned and more than 20,390 structures destroyed – in November. Throughout the response to the devastation, CAL FIRE communicators provided timely, factual and relevant information to the public and the media that helped prevent further threats to life and property and provided up-to-date information for those affected by the disasters.
Farther west fire came in the form of red-hot lava spewing from the Kilauea Eruption on the island of Hawaii. While the volcano has been erupting nearly continuously for 35 years, the May eruption destroyed more than 700 homes, with lava covering more than 12 square miles. Throughout the months long event, and continuing today, the Hawaii Emergency Management Agency, the County of Hawaii and other response agencies posted information to keep citizens informed and safe, with facts about respiratory protection from volcanic ash, serious health hazards from volcanic gas emissions and evacuation, shelter and recovery information for its citizens.
Hurricanes Florence and Michael roared onto US shorelines, spreading destruction and loss to the Carolinas and the Florida Panhandle. Hurricane Michael, a Category 4 hurricane, was the strongest on record to hit the Florida Panhandle. The two storms claimed more than 90 lives and generated estimated insured losses of more than $6 billion. The 2018 hurricane season ended Nov. 30, and according to NOAA's National Hurricane Center while it will be "remembered most for Hurricanes Florence and Michael,…the season produced 15 major named storms." Public Information Officers from every level of government sprang to action as forecasts and storm tracks delivered the frightful news, providing information to people in the projected paths of the storms to help them evacuate, showing people how to survive catastrophic flooding, and how to get help once the storms passed, information that saved countless lives. In just one example, U.S. Coast Guard public affairs specialists deployed to Goldsboro, North Carolina, within 96 hours, processed more than 500 media calls, embedded 30 media in the field and pushed 100 news and photo releases, reaching more than 17.2 million people. That kind of tenacity was demonstrated by government communicators working in emergency operations centers, joint information centers and at the local, county, state and federal levels.
Throughout 2018, government communicators excelled in delivering life-saving information and guidance that helped citizens recover from the devastation witnessed in the year, and those communication efforts are ongoing as relief and recovery efforts continue.
Communicators often go unrecognized for their work, and practitioners know that comes with the territory and is the nature of our work. But I would be remiss if I did not take time to remind you that excellence in government communication is all around us, and is consistently demonstrated when things are at their worst, when citizens need their government most. That selfless, dedicated and consistently superior work epitomizes the benefit of government communication and the best practices of our profession. As we celebrate the holiday season and look back at the year, and ahead to the new year, may we also take a moment to celebrate our successes, the successes of our colleagues and recognize the vital role we fulfill.
Sincerely,
Chris O'Neil
President – National Association of Government Communicators