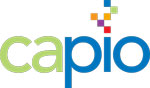 Our fellow communicators with CAPIO need some help recruiting judges for their 2019 EPIC awards.
The time commitment is roughly 3-6 hours and judging will occur Feb. 26 through March 7. Volunteers can request specific award categories that match their interests or expertise.
If you're new to the judging process, don't worry!  The Awards Committee can teach you the ropes and CAPIO will host a free webinar in mid-February to review this year's awards categories and judging criteria.
If you're interested, please sign up today. Thank you for your interest and dedication to the communication profession!